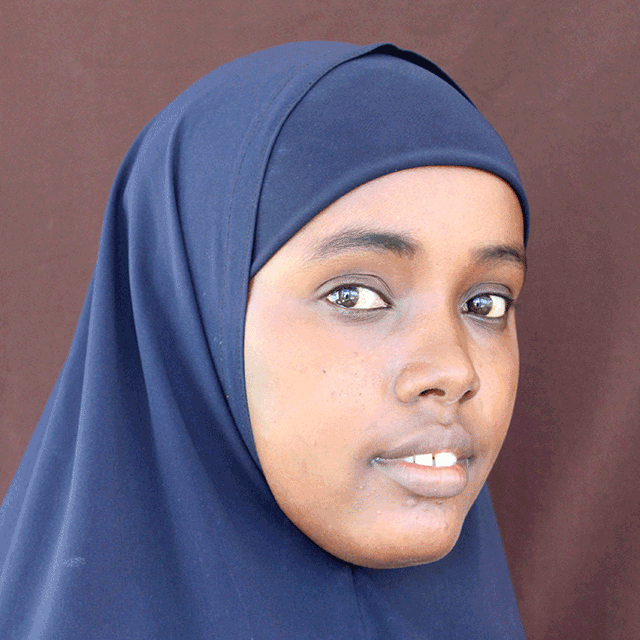 Ms. Farhia Abdulahi Husein
Farhia  Abdullahi  Hussein graduated in General Nursing from Mogadishu University, Somalia.
In 2007, he started working as a Voluntary Nursing and Assisting, at Keysaney, Madina, Arafat Hospitals and Yaqshid MCH, in Mogadishu, until 2010.
In the meanwhile, from 2009 on until 2010, he has been working as Voluntary Nurse in Cataract Extraction Campaign implemented by Zamzam Foundation, at Arafat Hospital, Mogadishu, and then in 2010, he has been working as Nurse at Gynaecological Section at Hanano Medical Centre, Currently he is working as Lecturer at Mogadishu University.
Speaks Somali, Arabic, and English.
From September 2010 until February of 2011: He participated in the Project Management Skills Course of TAP project, Somali Youth Livelihood Program (SYLP/Shaqodoon) project, implemented by SOCWE, funded by EDC.
From 18- 20th January of 2011: He participated in Facilitating Community Dialogue, conducted by IREX (USAID) in Hargeisa-Somaliland.
From 7-9th December of 2010: He participated in Peace Building & Media, implemented by SOYDEN, funded by IREX, at Mogadishu.
In 8th March of 2009: He participated in Mother & Child Educational Campaign against FGM, organized by MCC, Mogadishu.
Interests:
Farhia Abdullahi Hussein is interested in developmental creativity and also enjoys reading and drawing.