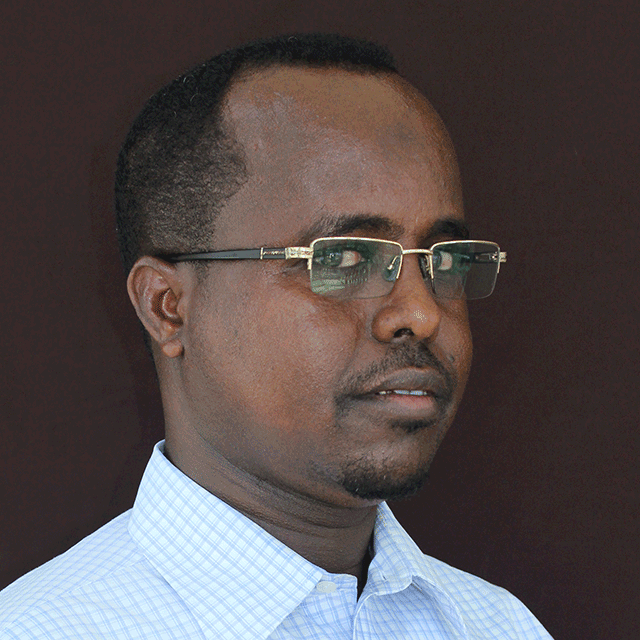 Mr. Bashir Mohamed Sheikh
Bashir Mohamed Sheikh graduated in Law from International University of Africa, Sudan, where he obtained his master  in Private Law with specialization in Investment Law in 2005, and also specialized in International Trade and Banking System.
In 2005, he started working as an Arabic Teacher at Sheikh Abdisamad Commercial Secondary School, Mogadishu, until 2008.
In the meanwhile, from 2006 on until nowadays, he has been working as Lecturer for the Faculty of Sharia and Law at Mogadishu University. Besides, from 2011 to 2013, he worked as Coordinator at the Mogadishu University- Bosaso Campus, and then from 2014 up to the moment, he has been working as Registrar for Post Graduate Programs.
Speaks Somali, Arabic, and English.
From November of 2012 until February of 2013: He participated in the seminar Counter Organized Crime & Maritime Piracy (TOT), by UNDP, Sharjah, A.E.U.
In January of 2012: He participated in the seminar Human Rights and the Administration of Justice, by UNDP, Djibouti, Djibouti.
In December of 2010: He presented the seminar The Value of Justice in Islam, for the Peace Development Program, at Mogadishu University.
In January of 2009: He participated in the seminar Legal Skills, Training of Instructors, by UNDP, in Djibouti
In 2004: He participated in the African Investment Conference, in Sudan.
In 2003: He participated in the Conference of Arab Banks, in Sudan.
In 2001: He participated in the advanced Course in Communication Arts at the Academy of Communication Sciences, Khartoum, Sudan.
Interests
Bashir Mohamed Sheikh is interested in solving problems and also enjoys reading and playing Football on regular basis.
Position
Telephone
Email
Bashir.Mohamed.Sheikh@mu.edu.so
Office location