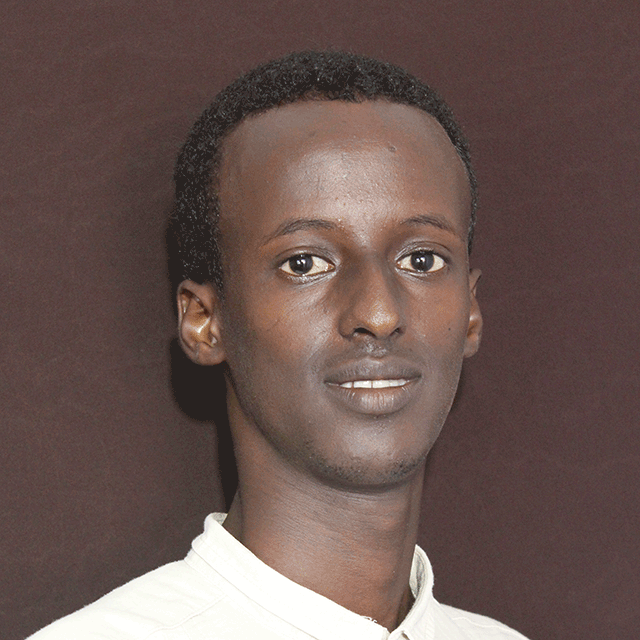 Mr. Abdulahi Osman Mohamed
Abdulahi Osman Mohamed graduated in General Nursing from Mogadishu University, Somalia, where he obtained his diploma in Information Technology in 2013, he also obtained diploma of English Language from Formal Private Network Education in Somalia (FPENS).
In 2011, he started working as a Mentor at Alpha Primary and Secondary School in Mogadishu, until 2013, in 2012, he has worked as Volunteer Medical Assistant at Hanano Medical Centre.
In the meanwhile, in Sep 2012, he has been working in Triage, Operating theatre and in patient ward at Medina Hospital. Besides, in 2013, he worked in Surgical Nursing, Causality / Outpatient department at Keysaney Hospital, from 2013 to 2014 he has worked and trained for practical experience at ZamZam Egyptian Hospital,and then from 2014 up to the moment, he has been working at Mogadishu University.
Interests:
Abdulahi Osman Mohamed is interested to be leader of good leadership in Somalia and he enjoys reading health books and following up current events in the universe of today as TV, Magazines and Websites.