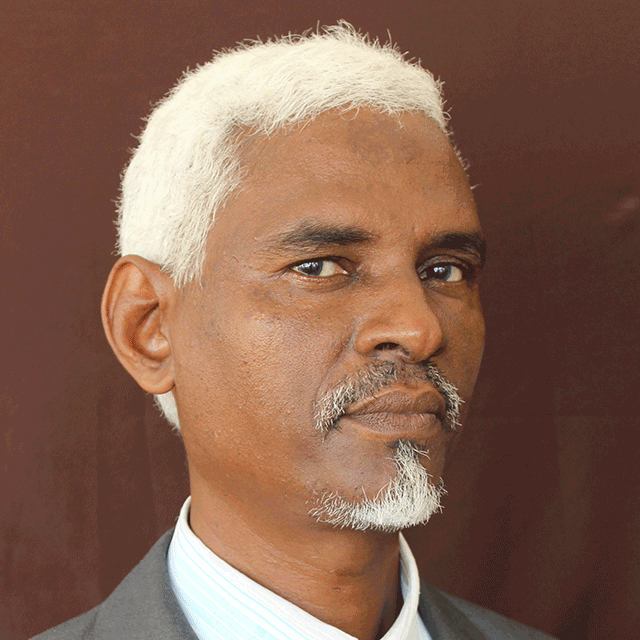 Mr. Abdiwali Abdullahi Mohamed
Abdiwali Abdullahi Mohamed is graduated with B+ in Sharia and Law at Mogadishu University, since 2007, same year he became part of the Head department (Admission & Enrollment Office/Archive Department), in Mogadishu University until December of 2012, being promoted to Secretary Faculty Sharia & Law  in Mogadishu University in January of 2013, position which he keeps until nowadays. Also is certificated in Arabic Course from Bukhari Institute of Languages.
Previously, from the 90's until 2003, he worked as a Home Teacher for Primary School, then he worked as Islamic Studies Teacher at Taleh Primary School until 2005.
April 20, 2009:  Attended and successfully completed Mother & Child Educational Care Project, Mogadishu University.
June 22-24, 2004: Attended in Conflict Resolution Seminar held in Kanava Youth Center, Mogadishu.
September 20-October 10, 2005: Attended and successfully participated of Course of Teacher Training conducted by UNICEF held in Indian Ocean University, Mogadishu.
June 28-29, 2005: Participated in a workshop on International Humanitarian Law (IHL) held at Faculty of Sharia & Law of Mogadishu University.
May 22-23, 2005: Attended in Students Meeting conducted by World Assembly of Muslim Youth, Mogadishu.
Interests
Abdiwali Abdulahi Mohamed likes to serve people in need, as well as reading his own field books and listening to Radio Programs.
Languages Spoken: