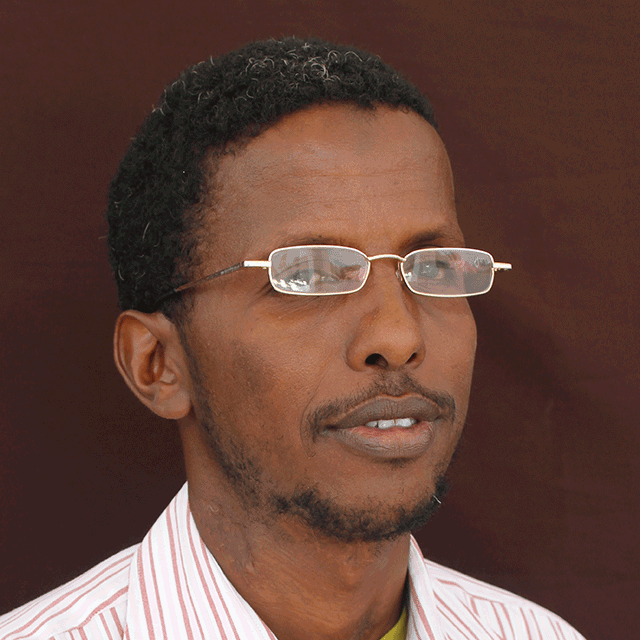 Dr. Abdirahman Hassan Wardere
Abdirahman Hassan Wardere is graduated with excellence in Sharia and Law from Mogadishu University, since 2001. Then attended the Umu-Durman University, in Sudan, where he got his Master degree with excellent, in 2004, in Comparative law.
In 2014, he got his PHD in International Criminal and Humanitarian Law at Durman University with excellent degree.
He also attended different seminars, such as:  1-month seminar about Islamic studies (June, 2003), 1-month seminar about Conflict solutions (2008) and 1-month seminar of legal skills (2009).
From 1998 to 2002 he worked as an Arabic teacher, then, in 2005, worked as lecturer at Hammer University for four years. In the same year, he teached Islamic and Social Studies at Al- Mamun Institute.
From 2006 up to now, he works as a lecturer, at Mogadishu University, for Chairman Studies in National institute of Development and Undergraduate studies, Chairperson of Somali Young Lawyers Association (SOYLA), Director of Somali Office of Arab-European Center of Human Rights and International Law (AECHRIL) and as Instructor and Supervisor of Internship Projects for Law students, implemented by Mogadishu University and UNDP in Bassaso.
Speaks Somali, Arabic and English.
Interests:
Abdirahman Hassan Wardere enjoys to read political and historical books, also always likes to be updated by following what is happening around him, not only watching local news, but also world news, and is very interested in researching and writing about Somali's society.
Publications:
The Legislative Adaptation for General Part from Somalia Punishment law, 2004.
Lessons from Labor Law, 2008.
Maritime Law Textbook, 2011.
Somali Tax Law Textbook, 2011.
International Organization Law Textbook, 2012.
Army Conflict Crimes and its Impact in Somali Civilians, 2014.