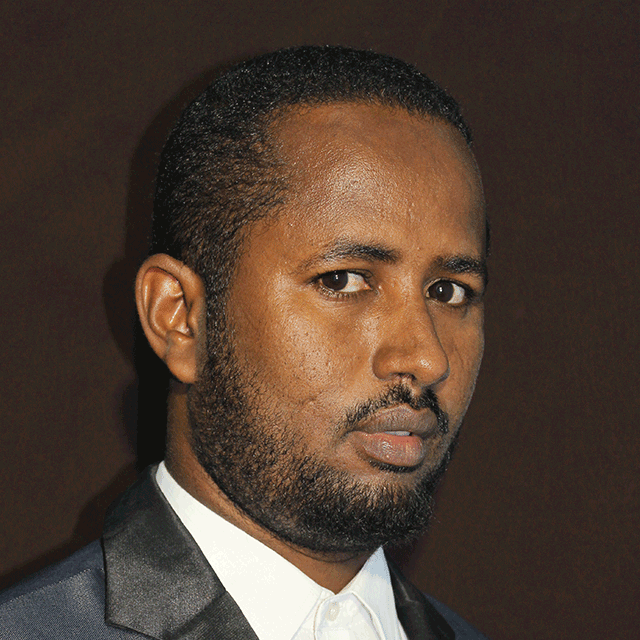 Abdullahi Moallim Elmi
Abdullahi Moallim Elmi Osman is graduated in Economics from Mogadishu University, since 2008, and also has a Master degree on Economic Policy Management from Makerere University since 2011.
In 2000 started working as a Cashier for Bulsho Business Centre, Mogadishu until 2003, when started working as a Teacher for Hobyo Primary and Intermediate School, until 2004.
From 2006 to 2008, worked as a Instructor for Al-Qudus Primary and Secondary School.
In 2012 worked as a Site Manager for Himilo General Trading and Investment LTD. until 2013.
In 2014 started working as a Lecturer in Economics for Simad University, University of Somalia and for Mogadishu University, positions he keeps until nowadays.
Speaks Somali, Arabic and English. Also has Computer Skills.
Attended to the following Courses and Trainings:
Monitoring and evaluation course by Africa Population Consult (APC)
Customer care and public relations by Africa Population Institute(API)
Business Marketing and Sales Management by Integrated Efforts for Culture Development and Institute of Languages, Makerere University.
Human Resource Management by Data Capital International.
Ethnography and mixed research methods by Western Reserve University.
Advanced Computer Applications by Makerere University.
Research Methods And Data Management by Makerere Training Consultant (MTC)
Strategic planning and Management by African Population Consult(APC)
Entrepreneurship, Business Development And Management seminarheld at Makerere University.
Training of Trainers by College of Humanities and Social Sciences, Makerere University with Integreted Efforts in Culture for Development.
Procurement And Supply Chain Management by College of Humanities and Social Sciences, Makerere University with Integreted Efforts in Culture for Development.
Project Planning And Management  by Africa Population Consult (APC)
Courses